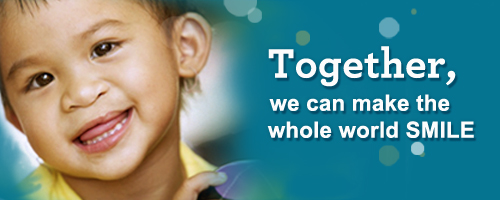 Tomorrow is 'Make a Difference' Day so I thought it was the perfect opportunity to talk about the partnership Close To My Heart has with Operation Smile–an organization that provides free, life-changing surgeries to repair cleft lip, cleft palate and other facial deformities.
It only costs about $240 and 45 minutes of time to change the life of a child forever.  And CTMH donates a percentage of every stamp sale to Operation Smile.
As a CTMH Consultant, I get to help make a difference every day.  If you attend any of my classes or place orders directly with me, I'll ask you if you want to round up your order total and donate that spare change to Operation Smile–every little bit helps!
And starting next month, CTMH will be offering a special You're the Bomb Stamp Set where $3 from each set sold will go to Operation Smile.  The set comes with 18 images (sentiments and images) and will only cost $13.95.  It's a win-win!  But it'll only be available through March 2015–so be sure to order it early and help make a difference in the life of a child!